GUIDED TOUR OF Siena miracles and legends
Siena miracles and legends
Every Medieval city worth its salt has at least one legend to its name, and Siena is no exception!
Walking through its streets, we'll see a number of palazzos and churches that provide the settings for tall tales from the past and legends linked to the city's origins, ghost stories and even werewolf sightings!
We'll talk about Pia dei Tolomei, the ghost of the Botanical Garden and the Knights of Malta. Then, turing to more serious things, we'll discuss the many testimonials of miracles that have occurred in the city over the centuries, some of which have endured to the present day, like that of the uncorrupted pieces of the host in the Basilica of S. Francesco.
Map tour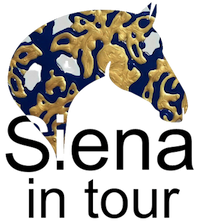 Information request
For prices, you can contact me at e-mail info@sienaintour.com or fill out the form; costs may vary based on group size, duration of tour and type of tour chosen.
There are special offers for packages of multiple days of guided tours. In the case of cancellation less than 24 hours in advance or no-shows, the entire sum agreed upon will be due.