GUIDED TOUR OF Guided tour of Saint Catherine of Siena
Guided tour of Saint Catherine of Siena
We will visit the most significant places in the life of Saint Catherine in her native town of Siena.
WHAT YOU WILL VISIT DURING THE SAINT CATHERINE OF SIENA TOUR:
 the Sanctuary and Home of Santa Caterina da Siena in which this thin but great saint, patron of Italy and Europe, was born and where the Upper Oratory and the frescoed Oratorio della Camera, for example, are visitable;
 We will visit the Basilica of San Domenico, where the relic of her head is kept, surrounded by beautiful sixteenth century frescoes;
 We will take the same route that Catherine followed every night to help the ill at the hospital of Santa Maria della Scala (which now is a beautiful museum), also passing in front of the Baptistery of San Giovanni
Whether you are true devotees of Saint Catherine or simply curious, you will learn about the most significant moments in the life of a very important and historical character, while visiting the city of Siena and its most important sights.
Map tour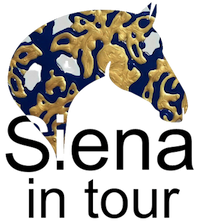 Information request
For prices, you can contact me at e-mail info@sienaintour.com or fill out the form; costs may vary based on group size, duration of tour and type of tour chosen.
There are special offers for packages of multiple days of guided tours. In the case of cancellation less than 24 hours in advance or no-shows, the entire sum agreed upon will be due.