GUIDED TOUR OF The sparkle of sienese art
The sparkle of sienese art
Art lovers won't want to miss this tour!
When we talk about Sienese art, we must focus our attention on the beginning of the 14th century, the period when Siena enjoyed its greatest prestige, and great artists endeavored to create marvelous paintings distinguished by gleaming, glittering gold backgrounds.
I'll guide you through a section of Siena's National Painting Gallery, which contains one of the largest collections of gold-ground artworks; next, we'll head to the Museum of the Opera del Duomo, where we'll admire Duccio di Buoninsegna's grand Maestà, as well as splendid pieces of Sienese goldsmithing work;
and finally, we'll conclude our tour in the subterranean rooms of the ancient Santa Maria della Scala Hospital, where part of the institution's vast Treasury is on display, along with reliquaries from Constantinople.
Map tour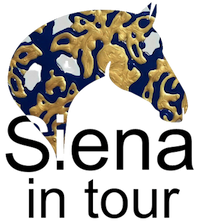 Information request
For prices, you can contact me at e-mail info@sienaintour.com or fill out the form; costs may vary based on group size, duration of tour and type of tour chosen.
There are special offers for packages of multiple days of guided tours. In the case of cancellation less than 24 hours in advance or no-shows, the entire sum agreed upon will be due.